For those of you around Redmond, Washington, USA, the annual E-Skate Race at Redmond Derby Days is coming this weekend on July 13th.
The inaugural event was last year in 2018, and it was a blast. We had a fantastic turnout at the event and wowed onlookers with the only official, government sponsored E-Skate race in the United States.
This year's event is going to be even bigger, with multiple racing classes of up to 20 racers each. Registration is still open, but limited!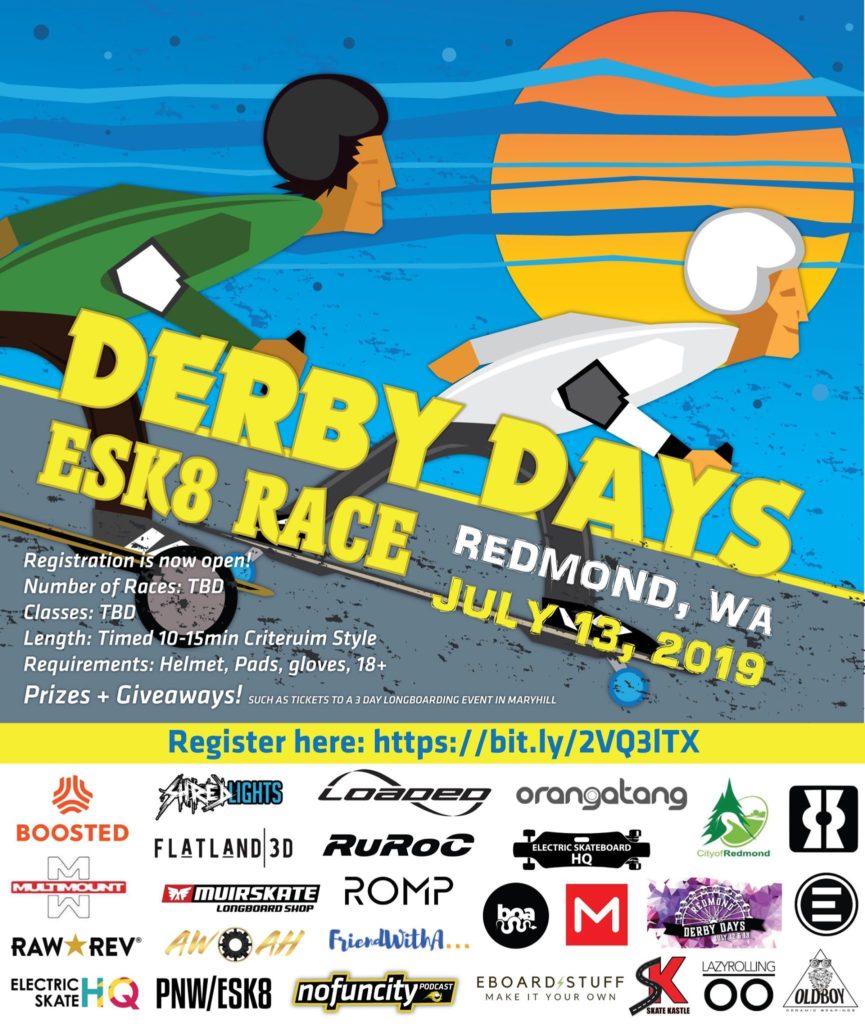 You can view more information on the Facebook Events page for the E-Skate race, and I will see you all there. Don't forget to join the post-race group ride in Redmond, where we hit the trails around Marymoor Park and downtown Redmond.